Koomooloo Wine Tasting $10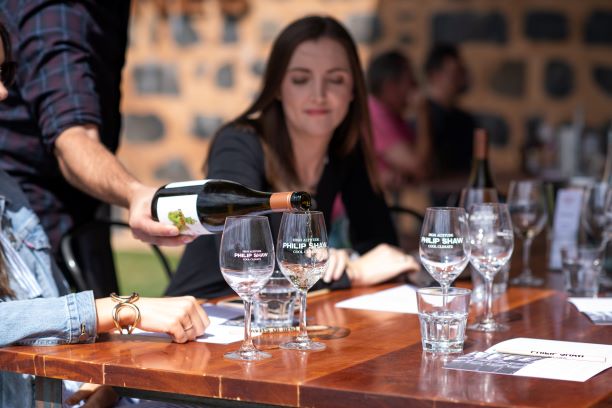 Duration: 60 Minutes (approx.)
Location: Orange, NSW
Product code: KWT10
Koomooloo Wine Tasting at Philip Shaw Wines.
$10 per person includes a selection of wines from our Number series guided by our Cellar Door team.
The taste plate is not included in this tasting experience. You can order this on the day from our team if you would like to add the plate to your tasting.
Please be prompt and arrive on time for your booking, to ensure you get the best experience in the allocated timeframe. We have allowed 45 minutes to complete your tasting.
It is a condition of entry that you check-in digitally when you arrive at Philip Shaw Wines.
We ask that you be mindful of staff and other guests and please cancel your booking if you are feeling unwell with cold and flu like symptoms.
We are managing a capacity restriction at the Cellar Door - as such, all guests require a booking to be seated (including children and non-tasting guests). If you have made an error with your booking or if there are changes to your booking, please advise us as soon as possible.
Refunds are not provided for booking cancellations received within 24 hours of your scheduled arrival time.
It is a condition of entry that all guests to the Cellar Door check-in with the NSW Government QR code before entering the premises.
Please maintain social distancing and hygiene guidelines and do not visit if you are unwell.
We thank you for your cooperation and we look forward to your visit.